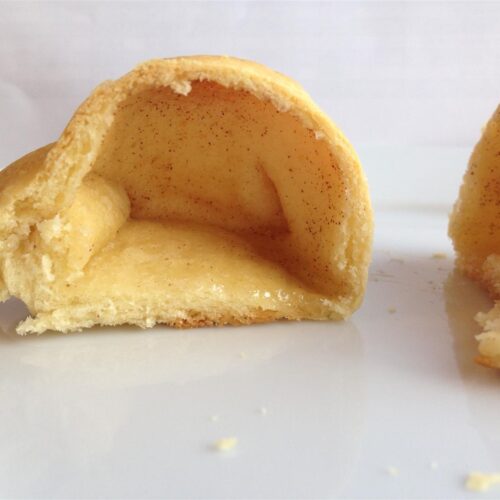 Hocus Pocus Buns
Ingredients
1

pkg.

Crescent Rolls

1/4

cup

Melted Butter

1/2

cup

Sugar

1

tsp.

Cinnamon

8

Large

Marshmallows
Directions
Preheat oven according to crescent roll directions.

Setup a bowl of melted butter.

Setup a bowl of cinnamon and sugar, mixed.

Open the tube of crescent rolls and spread each of the 8 triangles out on a pan.

Dip a marshmallow in the melted butter, making sure it is covered on all sides, then roll the marshmallow in the bowl of sugar. Make sure it is totally covered.

Wrap the dough around the marshmallow. Make sure there are no creases or weak spots in dough, or the melted marshmallow will leak out.

Evenly place each bundle on a pan.

Sprinkle with remaining cinnamon sugar mix.