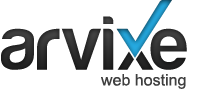 "Meh. I've experienced better."
I recently moved my site to a friend's server, so didn't need the hosting anymore. I'd been with Arvixe web hosting for many years, but that didn't seem to matter when it came to refunding the remaining 9 months worth of hosting costs.
Had Arvixe done the right thing and refunded the remaining time on my account, I would have given 4 stars (usually my max, unless a company REALLY goes above and beyond), but instead they chose to say: "The system doesn't allow us to to refund after 60 days. I can offer to issue you credit for unused days to your billing account which you can use for future plans."
Too bad – this was a missed customer SERVICE opportunity.