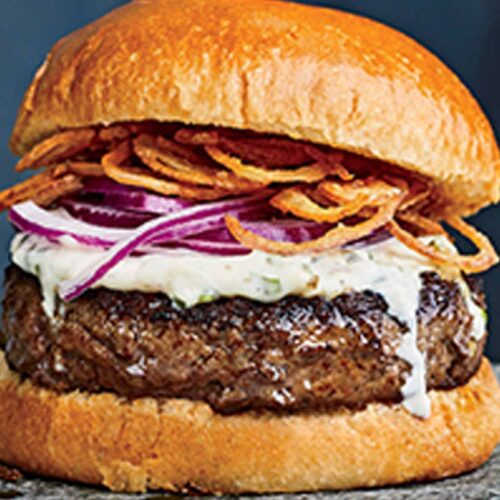 Peppercorn Burger
Ingredients
1 1/2

lb.

Ground Beef

2

tbsp.

Black Peppercorns, crushed

(about 40 peppercorns)

Salt and Pepper

1

tbsp.

Cajun Seasonings

1

tsp.

Garlic Powder

1

tbsp.

Mustard

4

Hamburger buns
Directions
Crush the Peppercorns by covering the peppercorns in a towel and smashing with a mallet. (Do not use a grinder, unless you can do a VERY course ground.)

Mix HALF of the the crushed Peppercorns, and the Salt and Pepper with the defrosted Ground Beef. Then let sit for an hour.

In a bowl, add the remaining crushed Peppercorns, Garlic Powder, Cajun Seasonings, and mustard.

Form the ground beef into 4 patties, then coat the patties in the peppercorn mixture.

Place on the grill, or a frying pan and cook to order, until the outside is crusted with black pepper and spices, then serve.