Gump's
Carmel, CA
In-N-Out Burger
Carmel-by-the-Sea
Quail Lodge, Carmel Valley
Carmel Mission
RG Burgers
First thing out the day today was to go to Gump's – a San Francisco store that started in 1861 as a mirror and frame shop, and later Oriental art that grew in popularity as the California Gold Rush led people to San Francisco.  In later years it became the high-end department store that now sells jewelry, high-design furnishings, fine china, linens and more.
We took Hwy. 101, with a stop at In-N-Out Burger for lunch, then on through Monterey to Carmel, CA. More great photos and vistas… then we checked into the Quail Lodge and Resort. The room has vaulted ceilings, a bathroom the size of my studio apartment, a big window seat and full patio right on the golf course. Oh, and the GIANT flat panel TV – which I (again) connected to my laptop and watched some movies.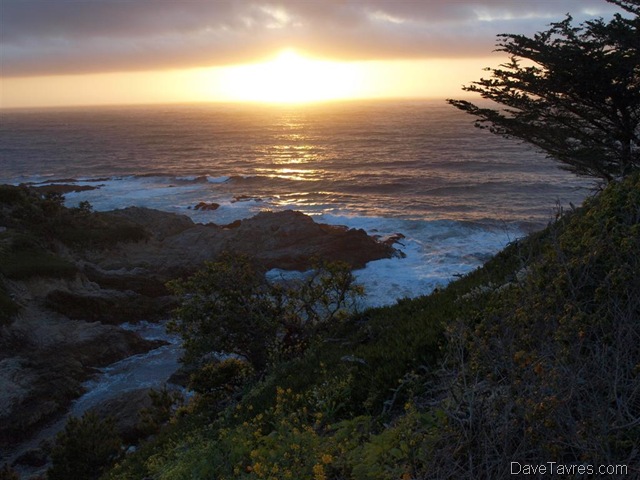 Before sunset, we took a drive down to the Carmel Mission for more pictures, then on to the beach for some sunset photos. After sunset, we stopped at r. g. Burgers for some fantastic take-out food, which we ate in the room.
Tomorrow… more of the California coast.