So I've started poking around looking for a new place to live closer to work. My lease is up in a few months and I'm checking out the Culver City and surrounding areas.
Last night I saw the post below… it's close to my office, the price is great considering it's 2 bedroom, 2 bath. But, you know that saying – too good to be true…
Read the post, then scroll down and see the emails…==========================================================================================
$920 / 2br – Furnished 2 bedroom, 2 baths house for rent in South Hacourt Ave. (Los Angeles)
Beautiful 2 bedroom, 2 bathroom house in nice area in Los Angeles. Stylish and cozy. Minutes away from Culver City, the west side, and downtown. Quiet neighborhood with short drive to major intersections and 10 fwy.
Enclosed patio and front yard with new landscaping. Hard wood floor in two bedrooms. Tile floors in kitchen and bathrooms. Washer and dryer hook-ups. Master bedroom with walk-in closet and sliding glass doors on the side leading to back of house. Mirrored closets in the bedrooms and hallway closet.
mini-gated, two-cars driveway. No permit needed to park on street.
South Harcourt Ave (google map) (yahoo map)
cats are OK – purrr
dogs are OK – wooof
Location: Los Angeles
it's NOT ok to contact this poster with services or other commercial interests
Posting ID: 3573282483 / Posted: 2013-01-26, 11:06AM PST
==========================================================================================
Link to post (while it lasts): http://losangeles.craigslist.org/wst/apa/3573282483.html
Emails 
---
My email TO the post:
===============
FROM Dave Tavres 1:51 AM
to wnpmz-35732824.
Hello,
I work in Culver City and this sounds like a great location.
I have no pets, I don't smoke, drink or do drugs. I'm a technical program manager for a software company and have been in the industry since 1996.
Do you have any photos or other details about this location?
Thanks,
Dave
---
Email REPLY from the post:
===============
FROM Shawn V. <cll.swilson@yahoo.com> 3:12 PM
to undisclosed recipients
Hi,
Thank you for your interest in my apartment. My name is Shawn Vaughn, I am the owner of the 2 bedroom single family house you are inquiring. I resided in the house with my family, my wife Sharon and our only daughter and presently we've moved to Colorado on a new job placement with Microsoft Corps.
We will be away for 3 years or more that is why we are putting up the house for rent to whom ever that will take good care of it. Also how long do you intend to stay? How soon do you intend to move in? The house is available for rent for $920 per month furnished. We pay for water, trash and outside lighting. Tenant only pays for gas ($10-15/month) and electricity ($30-45/month) inside the unit.
AMENITIES – Large kitchen with dining area, Parking: 2, Cable/Internet, Responsive Maintenance, Garbage , Disposal, Air Conditioning, Ceiling fan, Dishwasher, Pets allowed
We are looking for someone responsible that would take care of our apartment like theirs. Short and Long lease are welcome, cos we'll be here for a long time. Please note, we own the property so this is not a sublease, shared or room mate apartment. I'm sorry you may not be able to see the inside right now, but attached are the exact pictures of the interior. You may go by the address to have a look of the neighborhood and environment If you'll like to take things further do get back to me so I can email you the rental application form and then we can proceed further.  I'm at work right now, so you can text me on (720) 464-4652
RENTAL AMOUNT………..$920/per month
SECURITY DEPOSIT……..$900
ADDRESS:…….. 2824 S Harcourt Ave, Los Angeles, CA 90016
FIRST MONTH RENT AND SECURITY DEPOSIT TO BE PAID TO MOVE IN.
Once again thank you for your interest. Hope to hear from you again.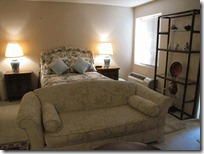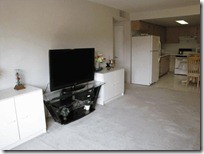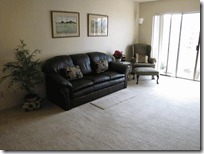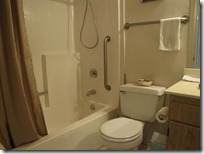 God bless you,
Shawn and Sharon Vaughn
---
Continued…
Okay…  sounds good! Sounds like a nice family who moved for a job and they'll be gone a while but want to keep their home. The first thing I do is look up the address on Google Maps… looks like a good street… small house… but it would be great just for me. However…
The VERY first sentence rubbed me just a little wrong. I worked at Microsoft for many years and I NEVER heard ANYONE call it "Microsoft Corps." Hmmmm… first red flag, but that's okay, maybe he's not an engineer… maybe he's a business or sales guy. So, I call my buddy at Microsoft and ask him to do a search of the GAL (Global Address List – the 'master' email address book for the company) "Shawn Vaughn"… nothing found. He tries several variations, but nothing at all even close to it… 2nd red flag.
I'm <Larry David>pretty, pretty, pretty, pretty, pretty</Larry David> skeptical at this point, so I do a quick search on the number, but I don't find anything… so I CALL the phone number (rather than txting it)… nope… it's a free phone number that doesn't accept messages and wont' forward to another number. 3rd red flag. Finally, I search on the address. Here's what I find: (Pay close attention to the kitchen photo from above)
By now, I'm 100% positive this is a scam… and I recall a website I use to read years ago called "
419 Eater
" about people who string along these scammers… so, I decide to see how far I can get this guy to go… Here's my first email to him – let's see what happens…
---
My email reply TO "Shawn":
===============
TO cll.swilson@yahoo.com
Hi Shawn,
Great! I'm VERY interested – this is very close to my office and the pictures look great. I am looking for long term, so this could work out great.
When will you be back in the area or is there someone locally that can show the space? How soon could I move in?
Thanks!
Dave
---