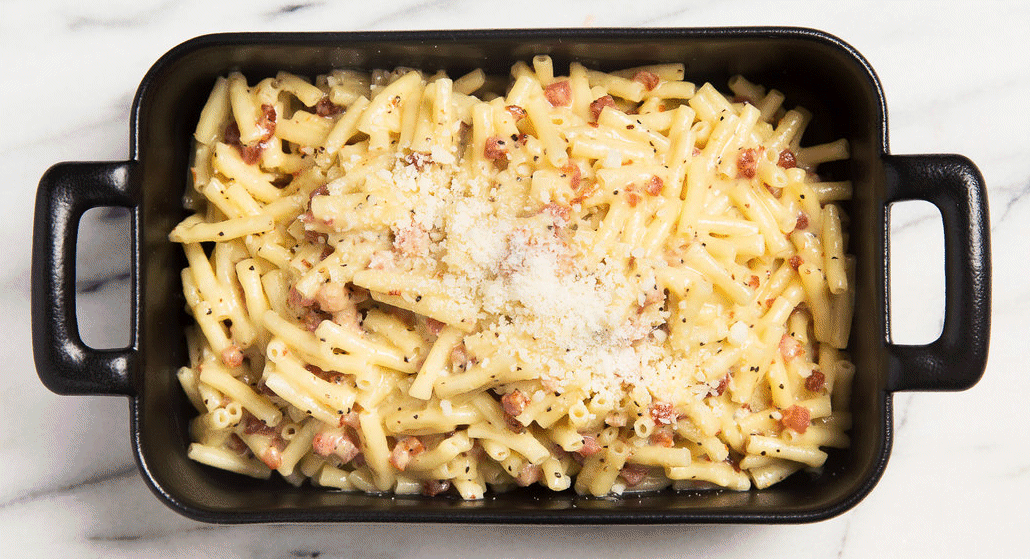 Carbonara Mac 'n Cheese
Ingredients
1

box

White Cheddar Macaroni & Cheese

4

ounces

Cubed Pancetta

2

Eggs
Directions
Boil the pasta from 1 box white cheddar Macaroni & Cheese.

Drain the pasta and return it to the pot.

Cook 4 ounces of cubed Pancetta in a skillet over medium heat until crisp.

Whisk together 2 eggs and the cheese packet.

Optional – Whisk 1/4 cup of grated Pecorino Romano cheese into the eggs along with the cheese packet

Add Pancetta and all its rendered fat.

Pour the egg and cheese mixture into the pasta, whisking quickly until the sauce thickens.